Burlington Sports and Spine logo and branding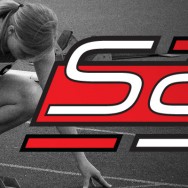 The founders of Burlington Sports and Spine started the company with a new approach to injury care to help people perform to their maximum abilities. I could offer no less than my maximum abilities when starting their brand to represent those values.
We met to discuss those values and what the impression they wanted their brand to leave their customers with. They wanted a sporty, energetic brand unlike the stereotypical chiropractor brand you see on every corner. Afterwards, I researched the graphics of the sports and sportswear industries. Red, angled text, sharp angles and black and white were all common elements.
I presented two concepts: one based on an image they had in mind, and another that was my recommendation. They took my recommendation and the SS was born. We then created a veriety of pieces to help get the business started:
Logo
Letterhead
Business Cards
Brochure
Storefront Signage
Acrylic 3D Sign