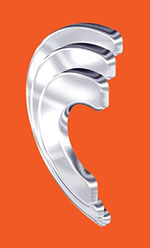 Professional Experience
Industrial Designer
February 2022 to Present
Ideating and executing permanent display solutions for brands looking to perform at retail. Responsible for design and technical drawings of metal, plastic, and wood displays. Define objectives with salespeople, advise creative designers on material opportunities/ challenges, collaborate with fellow designers and engineers, provide engineering drawings for estimators, and problem-solve and set standards for suppliers in the USA, Canada, Mexico, and China.
Key Accomplishments:
Brought a display with over 200 parts through production by providing instruction and support to vendors and copacking team.
Worked with Chinese manufacturers to produce and fulfill displays directly to the distribution centers of Kraft-Heinz Canada and Nestle Canada.
Designed and developed a new display system that included injection molded parts. The unique design work will result in a patent for The Central Group.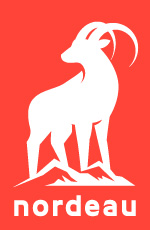 Founder
October 2020 to January 2022
Designing brand identities for small to medium-sized businesses. Working with other creative organizations, Sold Right Away and Blackbox, on a contract basis.
Key Accomplishments
Enjoyed a 5-star rating on Google My Business while developing logos, brand identities, and WordPress websites with custom themes using Divi.
Reduced hosting costs by 64% by developing a LAMP web server leveraging Google Cloud Platform: Compute Engine.
Grew brandmarketingblog.com to 30,000 monthly unique visitors through SEO writing.
Prepared a German bedding brand to crest $1,000,000 (USD) in revenue by defining their brand values, story, and key differentiators.
Found a secure and easy solution for pharmacists to dispose of extra pills by designing a lid to a standard bin with a one-way mechanical slot.
Enabled a local injection molding manufacturer to compete against a patented product by finding an alternative solution to allow a recycle bin to stack and nest with a rotating handle. The bins are now sold at Walmarts nationwide.
Enabled the principal of Sold Right Away to take time off by filling in as creative director for three months. Made improvements to their creative processes and file management and assembled a Mac file server with existing hardware.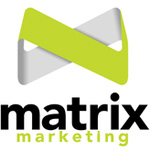 Studio Manager | Graphic Designer / Industrial Designer
Oct. 2010 to Oct. 2020
Studio Manager (Apr. 2013 to Oct. 2020)
Graphic Designer / Industrial Designer (Oct. 2010 to Apr. 2013)
Managed and developed two graphic designers augmented by three freelance designers to My team produced award-winning retail displays, fixtures, and trade show booths for clients in the US and Canada. Developed design from concept sketches to production files.
Key Accomplishments:
Hired two great contributors, each with over four years of tenure, by screening and interviewing candidates with the Director of Operations.
Lead two graphic designers and one freelance designer to beat timeline targets on three rounds of updates to the Walmart entertainment section, each requiring 50+ print designs.
Increased designer efficiency while reducing hardware and IT costs by switching the creative department's computers from Mac to Windows using change management principles.
Made sure legacy design files were accessible and backed up off-site by designing, implementing, and managing a file archiving procedure.
Encouraged cooperation between departments by clarifying design briefs with salespeople and project managers and ensuring the clients provided all required specs and assets.
Self-initiated a rebrand of Matrix to be perceived as more innovative, intelligent, and friendly. Defined objectives, led brainstorming sessions, and convinced key decision-makers. Managed a team of two graphic designers, a web designer, and a web developer to redesign the website, all marketing collateral, and internal documents within a four-month schedule.
Directed the team that designed all print material for Little Ceasar's locations across Canada.
Improved customer communications and retailer relationships for Italpasta by modernizing Italpasta.com. Developed a highly visual website that loaded in less than 1.2 seconds by working with an outside web developer.
Increased the perception of quality of Italpasta by art directing the packaging and branding of the Italpasta Selezione De-Bronzo premium pasta line.
Won the ITWAL Marketplace, Supplier Performance Award for 2018, recognizing the Italpasta tradeshow booth design.
Won a competitive RFP process run by Royal Canin for their business to design and construct the product shelving and signage in all the veterinary clinics across Canada that carried their food.
Increased the quality and speed of internal communications by Rolling Microsoft Teams over two weeks to prepare for COVID-19 work-from-home policy. Used change management principles
Grew revenue by signing a large client, Ubisoft, by pitching novel concepts that fit their priorities, franchises, and brand.
Furthered relationship with Ubisoft by designing standees referred to by the client as "just perfect."
Won bid for Batman Arkham City Canadian retail rollout by designing innovative concepts.
Increased efficiency of the design department by introducing sketching in Photoshop and Clip Studio Paint as a concept visualization tool.
Decreased time to market and increased production quality by introducing Solidworks.
Cut in half the production cost of a corrugate display by reducing the number of corrugate sheets per display and using 82% of what remained.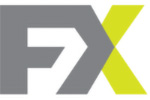 Industrial Designer
Sept 2008 to Oct. 2010
Designed retail displays and fixtures using 3D CAD (Solidworks). Set creative direction for corrugate displays. Provided sales department with 3D renderings. Drafted technical drawings that the production department used to quote and manufacture.
Key Accomplishments
Got buy-in from executives at Nestle and Cadbury presenting 3D renderings from Solidworks.
Worked directly with the factory, solving production problems while maintaining the design intent. Provided technical drawings that enabled quoting, model making, and production.
Greenlit 5 out of 5 product concepts pitched to Kraft for Jell-O for market testing.
Won a competitive RFP for Cadbury's primary convenience store display, playing both a design and sales role.
Won a competitive RFP for 90% of Cadbury's Canadian corrugate floor display business.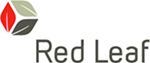 Jr. Industrial Designer, Intern
May 2006 to September 2006
Responsible for the concept visualization and graphic design of retail displays for the electronics manufacturers. Apprenticed under the founder of Red Leaf. Accountable for the Sony "HD World" display. Sony was the primary client I worked with, but I also serviced Meijer, Bell, and many more.
Key Accomplishments
Part of a team that successfully sold and executed HD World, selling for $10,000+ each, and $300,000+ overall.
Learned professional graphic design through apprenticeship.
---
Other Relevant Creative Experience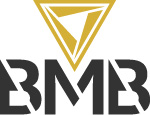 Writer and Editor
Dec. 2016 to Present
Founded brandmarketingblog.com, a resource for executives, founders, marketing professionals, and designers, read by over 14,000 people every month. Wrote articles that rank number one on over 100 Google search terms. Interview luminaries of brand marketing. Interviewed Jay Baer (NY Times bestselling marketing author), Robert Deluce (CEO, Porter Airlines), Alexander Mimran (CEO, Minbox), and others. Wrote an article that became required reading at a university.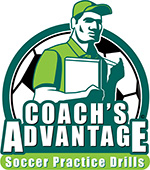 Digital Marketer
Coach's Advantage: Soccer Practice Drills
Sept 2016 to Present
Redesigned and rebranded soccerpracticebooks.com for better conversion rates (email signup and book sales). Implemented WordPress + WooCommerce. Started and designed weekly email newsletter via MailChimp.
Three straight quarters of increased sales conversion rates, both sales, and email signups.
Increased revenue by 36% in 8 months.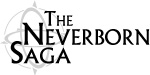 Author and Illustrator
The Neverborn Saga, Book 1: Tessellation
May 2014 to Present
Wrote a sci-fi adventure book about a young woman who finds herself outside of her utopian society while trying to save her mother and discovers her world isn't what it seemed. Wrote 76,000, drew 5 illustrations. Designed branding, cover, and website. Currently being edited for launch.
---
Volunteer Experience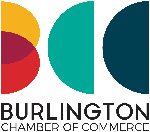 Vice Chair
Burlington Chamber of Commerce
August 2021 to Present
Vice-Chair of the Young Professionals Network (YPN) committee. The YPN helps professionals under the age of 40 connect with the chamber community and continue to have opportunities in the Burlington business market. The Vice-Chair supports the Chair of the committee and the staff liaison to run bi-monthly meetings, plan events, and support advocacy/volunteer initiatives defined by YPN members.
Collected feedback and ammended the Terms of Reference to better reflect the goals of members and the role of the YPN.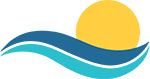 Committee Member
May 2021 to Present
Member of the Community Engagement Committee (CEC) for the Oakville Hospital Foundation. The CEC meets quarterly to connect the foundation to the local community through fundraising, events, and outreach. Relating to the community is critical to furthering the foundation's mission of connecting generosity to world-class community healthcare at Oakville Trafalgar Memorial Hospital.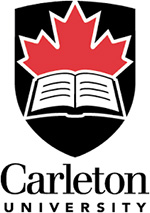 Education
University Degree
Bachelor of Industrial Design, with distinction
Carleton University, 2007
Training
AICC
Corrugated Basics, 2022
Understanding Combined Board Combinations, 2022
Digital Transformation for Corrugated Printing, 2022
The Packaging School
Package Printing, 2022
---
Skills
Expert Level Skills
Skills in which I have a level of expertise and could train others.
Solidworks
Adobe Photoshop CC
Adobe Illustrator CC
Microsoft Powerpoint
WordPress
Sketching, Digital
Sketching, Tradition Media
Graphic Design
Logo Design
Brand Identity Design
Design for Print
Leading Brainstorming Sessions
Professional Skills
Skills in which I can accomplish tasks with a high level of quality.
Adobe Indesign CC
Adobe Acrobat Pro
Adobe Premiere Pro
Adobe Lightroom
Microsoft Outlook
Microsoft Word
Microsoft Excel
Design for Web & Apps
Technical Drawing
Ahrefs SEO Tools
SEO Research
Copywriting
Writing Social Media Posts
Working Level Skills
Skills where I can accomplish tasks with some personal research.
Adobe After Effects
• Adobe Audition
• Adobe Media Encoder
• 3D Studio Max
• Cloudflare
• HTML
Let's talk!
Please give me a call or send me an email. You can find my contact information on the contact page.