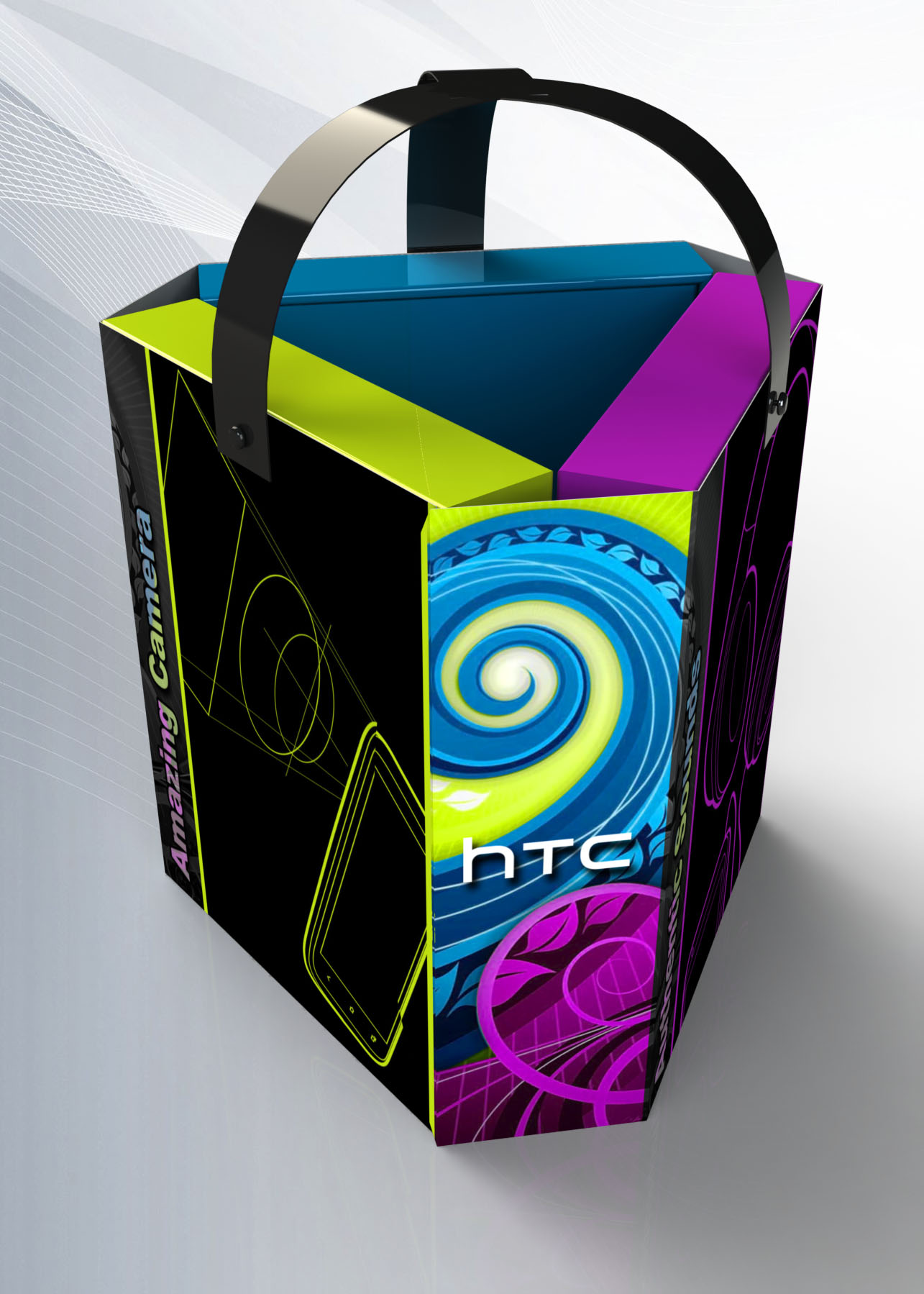 Something a lot of people are unaware of when they buy their cell phone from a sales person is how much that sales person has been marketed too. Sales people representing the manufacturers of the phones come around to stores to tell people about why customers may want this phone over other phones they sell. They talk about the features and benefits of the phones, and, sometimes, run incentive programs for the store level sales people.
At Matrix Marketing, I had the opportunity to work with a company of sales representatives that represented HTC. The end client, HTC, was really proud of their latest flagship phone and wanted a nice kit for their sales representatives go around with to talk about it's features and awesome design.
We presented 3 concepts to get a sense of what they wanted to convey with the design of the kit. The design was a challenge, because of all the pieces it needed to hold and that it was packaging that needed to be repacked many times. I used Solidworks and Photoview 360 to create exploded view renderings to communicate how everything was stored.
---
Concept 2
---
Concept 2
---
© 2013 matrix marketing concepts inc. All rights reserved.