An inspiring space to exhibit and share Italpasta products and the food products they import.
Italpasta has successfully used tradeshows to connect their products with the business buyers in the foodservice industry and retailers in the grocery industry. And they had great products that were easy to sell if people tasted them; made in Canada product like Italpasta noodles, and import products like Mutti tomatoes.
But their existing tradeshow furnishings were never as inspiring as the products they were sampling, and, worse yet, they were breaking down. Therefore, Italpasta's marketing department came to Matrix Marketing for a new and exciting booth design. Colin Finkle, as the studio manager and lead industrial designer, took the call.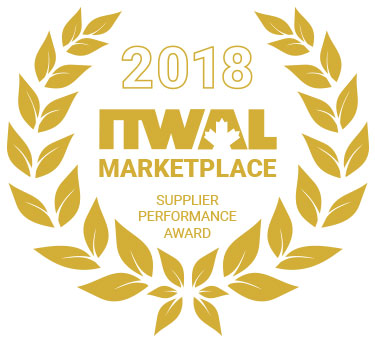 The booth design was exceptionally successful. It won the 2018 ITWAL Marketplace Supplier Performance Award by having the best tradeshow booth in the show. More importantly, attendees were attracted to the booth and engaged more than before. The booth's modularity made the setup, teardown, transportation, and storage of the booth easier.